Art of Metal Chasing
April 10, 2019
Liza Nechamkin Glasser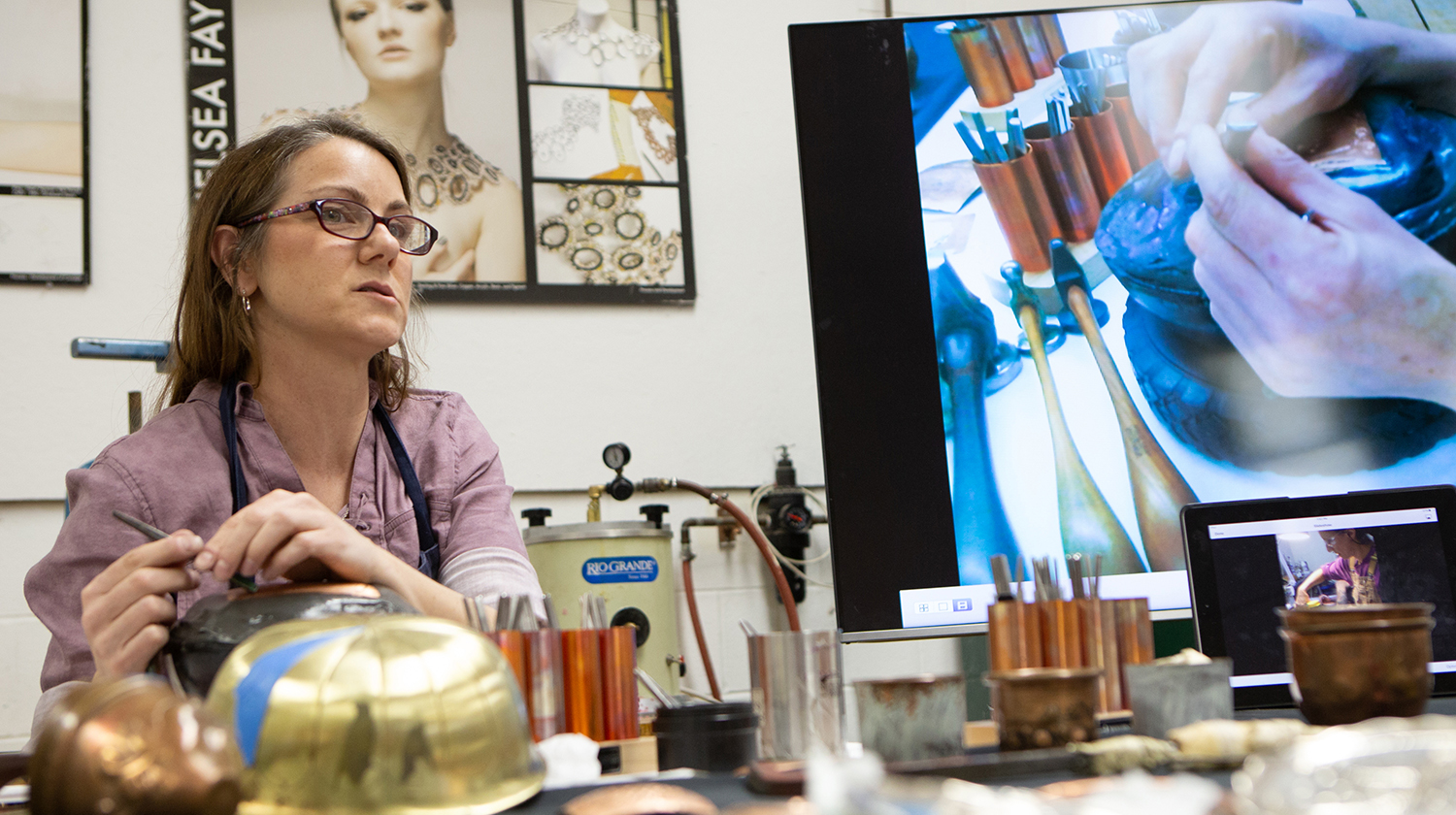 Liza Nechamkin Glasser '95 (Metals and Jewelry Design) was a silversmith/chaser at Tiffany & Co. for 13 years before opening Nechamkin Silver Studios, which offers a full range of rare silversmithing services. It specializes in several areas of fine metalwork, including silver antique restoration and repair, custom hollowware, flatware, trophies and decorative metal objects. 
Additionally, Nechamkin Glasser is the creator of Nechamkin Chasing Tools™. She is highly skilled in the technique of metal chasing, teaching, lecturing and exhibiting her chased works nationally. Metal chasing is a technique where a piece is hammered from the front to create a sunken image.
Her portfolio of work can be found at nechamkin.com.
Photo by Matteo Bracco '20 Photojournalism option (Photographic and Imaging Arts BFA)
---