Co-op stories: Tiffany & Co.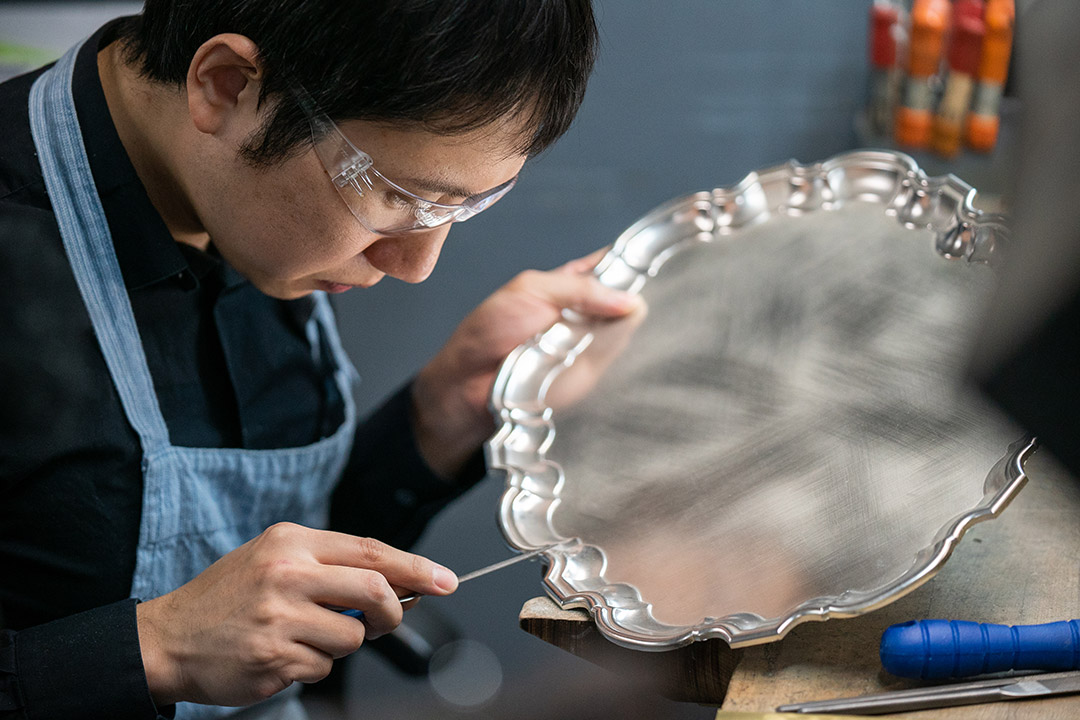 Instead of having breakfast at Tiffany's, Kibaek Sung '19 MFA (metals and jewelry design) got to work with the chefs in the jewelry-crafting kitchen during his co-op with the world-renowned luxury jewelry company.
During his summer co-op at Tiffany & Co., Sung worked as a silversmith. While working with a specialized Tiffany hollowware silversmith team, he helped craft trophies for major U.S. sports leagues, including the MLB, NBA, NFL, and others. His most recent work assignment was to make the Larry O'Brien Championship Trophy, which is awarded annually to the winners of the NBA finals.
"When I started at Tiffany's, I was very excited because I had the opportunity to work with professional people in a famous company," said Sung, who is from Seoul, South Korea. "Every day, I could feel myself grow and move forward with my craftsmanship skills, and that is the best thing about working there."