Creating our destiny while transforming RIT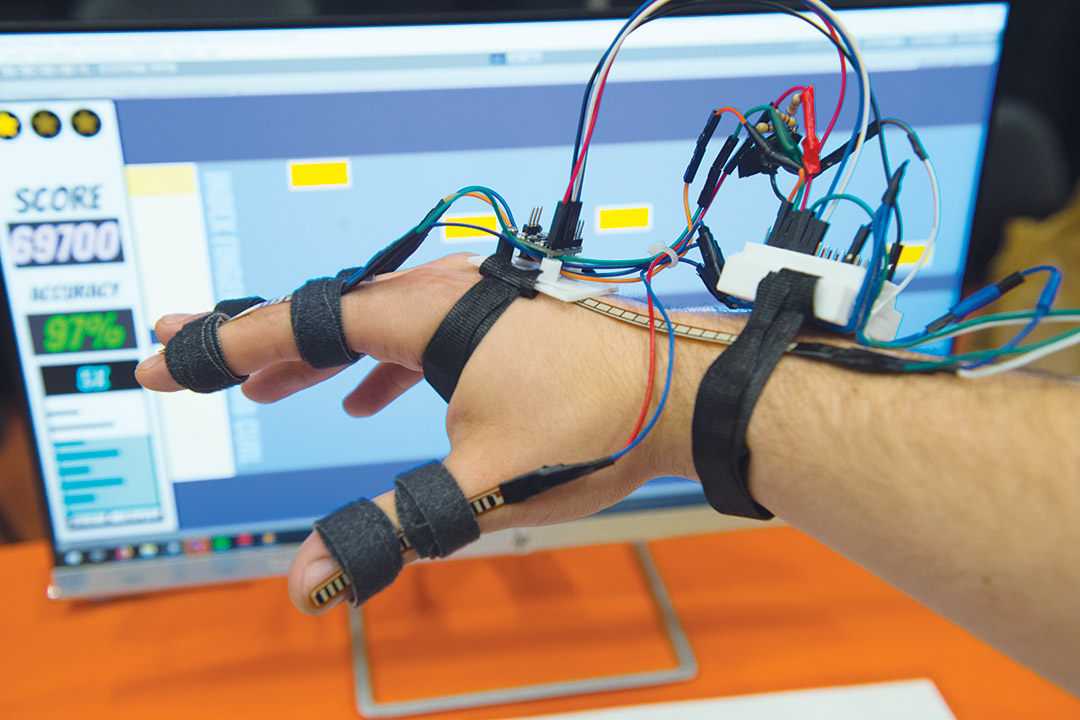 A. Sue Weisler
When RIT President Mark Ellingson dedicated the opening of a modern campus in Henrietta in 1968, he predicted that the new facilities were a "bare beginning" and that the university's future would be going at a "constantly accelerated pace."
President Ellingson's wisdom still guides us. And while it is satisfying to reflect on how far we have come, we must always look forward.
This spring semester, I have been making presentations to the RIT community describing the major investments we are making during the next few years. The investments are designed to make RIT more distinctive and attractive to prospective students. Our challenges over the next decade are a looming decline in the number of high school graduates nationwide due to lower birthrates and an expected decline in overall attendance among those seeking bachelor's degrees.
We are strategically preparing for a much more competitive landscape in recruiting students. That is why we recently financed $346.2 million in bonds—the largest in our history—allowing the university to refinance, save money, and create a pool of funds to invest in our future. Guided by our 2025 Strategic Plan that is aligned with our $1 billion fundraising campaign—"Transforming RIT: The Campaign for Greatness"—we are about to embark on the largest facility upgrades in our history since President Ellingson's 1968 campus dedication.
So, what does distinctiveness look like? Let's take a tour of the projects that will continue to transform RIT:
The Innovative Maker and Learning Complex: This 100,000-plus-square-foot facility will become the epicenter of what RIT represents—creativity and innovation at the intersection of technology, the arts, and design. The complex will connect the Student Alumni Union with the Wallace Library to create a nexus point on campus. The design includes a huge makerspace, student project areas, active learning classrooms, a black-box theater, a dance studio, and music rehearsal spaces. This is the largest of all the projects and a grand opening is estimated for spring 2023.
Tait Preserve of RIT: The university now owns 177 acres in the nearby town of Penfield, which will be the home of the Tait Preserve of RIT and Leenhouts Lodge. This substantial gift of real estate from the Tait family will expand our research and educational offerings in ecology, agriculture, sustainability, and other fields. We will add facilities to the site, including labs and classrooms, in the coming year. Read more on pages 14-17.
The Global Cybersecurity Institute: There's an overwhelming shortage of trained computing security professionals around the world. RIT is working to change that as we expand our focus in computing security research and education. A three-story, 45,000-square-foot facility already under construction will include a Cybersecurity Learning Experience Center, five research labs, student lounges, instructional labs, faculty offices, and a Cyber Range—a lab where network cyber-attacks can be simulated. RIT's prowess in cybersecurity began more than a decade ago and we were among the first universities in the nation to create a department of computing security. A dedication ceremony in October will officially open the institute.
Performing Arts Center: Design of a two-theater complex has just begun. The smaller theater with approximately 800 seats will house musical theater, including a historic organ. We seek to add a 1,500-seat orchestra hall for larger audiences in a second phase. We are striving to develop the leading performing arts program in the nation for non-majors, attracting talented and creative students who can continue their passions for music, dance, theater, and other performing arts. We expect construction on phase one of the project to conclude in spring 2023.
Athletic facilities: We have 640 varsity athletes and thousands more in club and intramural sports. Some of our facilities, including the main outdoor stadium, are subpar. We plan to construct a new stadium complex for soccer and lacrosse, including concessions, locker rooms, and artificial turf practice fields. Design begins this spring.
Saunders College of Business: Major renovation and expansion is coming soon to Max Lowenthal Hall. E. Philip Saunders, the college's namesake, announced a $7.5 million gift to the business college. The Saunders College is still raising matching funds. Soon we plan to hire a design firm to manage the expansion project. The expansion will include learning laboratories, collaborative student spaces, and room for hospitality and service innovation degree programs. Plans also are underway to construct event spaces that will accommodate business conferences and speakers.
Let me add that we also are creating a new land-usage master plan for our 1,300-acre campus that will establish the blueprint for the next 50 years. Perpetual progress: We're transforming the future by transforming RIT.
Yours in Tiger pride,
David C. Munson Jr., President
[email protected]
Twitter: @RITpresident