Election Day: The Call for Democracy, Civility, Unity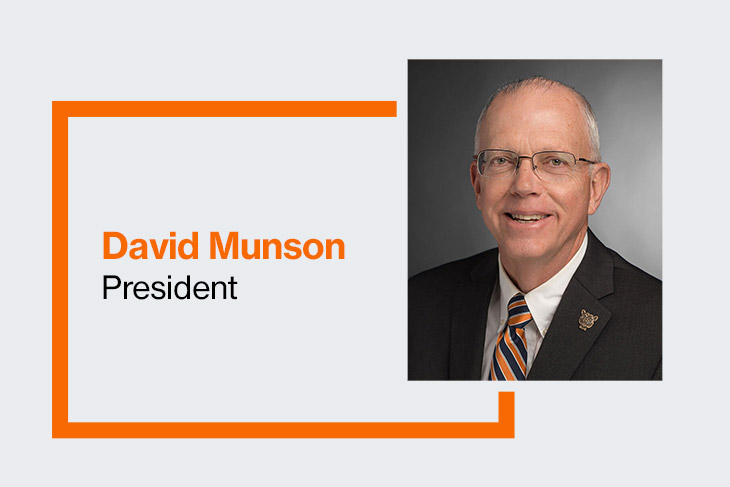 Dear RIT community,
Election Day has arrived. If you have not done so already, I encourage you to exercise your right to vote today. In our democracy, your voice matters.
Let me also take this opportunity to remind everyone in the RIT family of the importance of respect and civility. At RIT, we embrace freedom of speech and expression, open inquiry, diversity and inclusion, civil discourse, and the relentless pursuit of knowledge and truth.
We acknowledge that there are deep divisions among our citizenry and that tensions are high. But as a university community, it is vitally important that we promote and preserve a positive learning environment that encourages healthy and respectful dialogue. This will help us understand and learn from other people's viewpoints — diversity of thinking — even when we may disagree.
Given the enormous response to early voting and the use of mail-in ballots, as well as varying procedures for counting in the different states, it is very likely that we will not know all election results tonight, as we generally would on Election Day. Please be patient as the results are tallied and we all await the official outcomes.
To our international students, you are watching a democratic process play out before you. It is more heated than usual, but we have a system of checks and balances in the United States of America that safeguard political rights and civil liberties.
To all RIT Tigers: Let's have faith in our democracy and our future. No matter what happens in the coming days, weeks, and months ahead — a global pandemic notwithstanding — we will be stronger together. Regardless of this election outcome, our attention must be focused on complex problems facing humanity and our planet. We are a university that is well poised to shape the future and improve the world through our creativity and tireless innovation. It's what we do.
Respectfully yours,
David Munson
President
A sign language interpreted translation of this message is available.