Pioneering Female Artist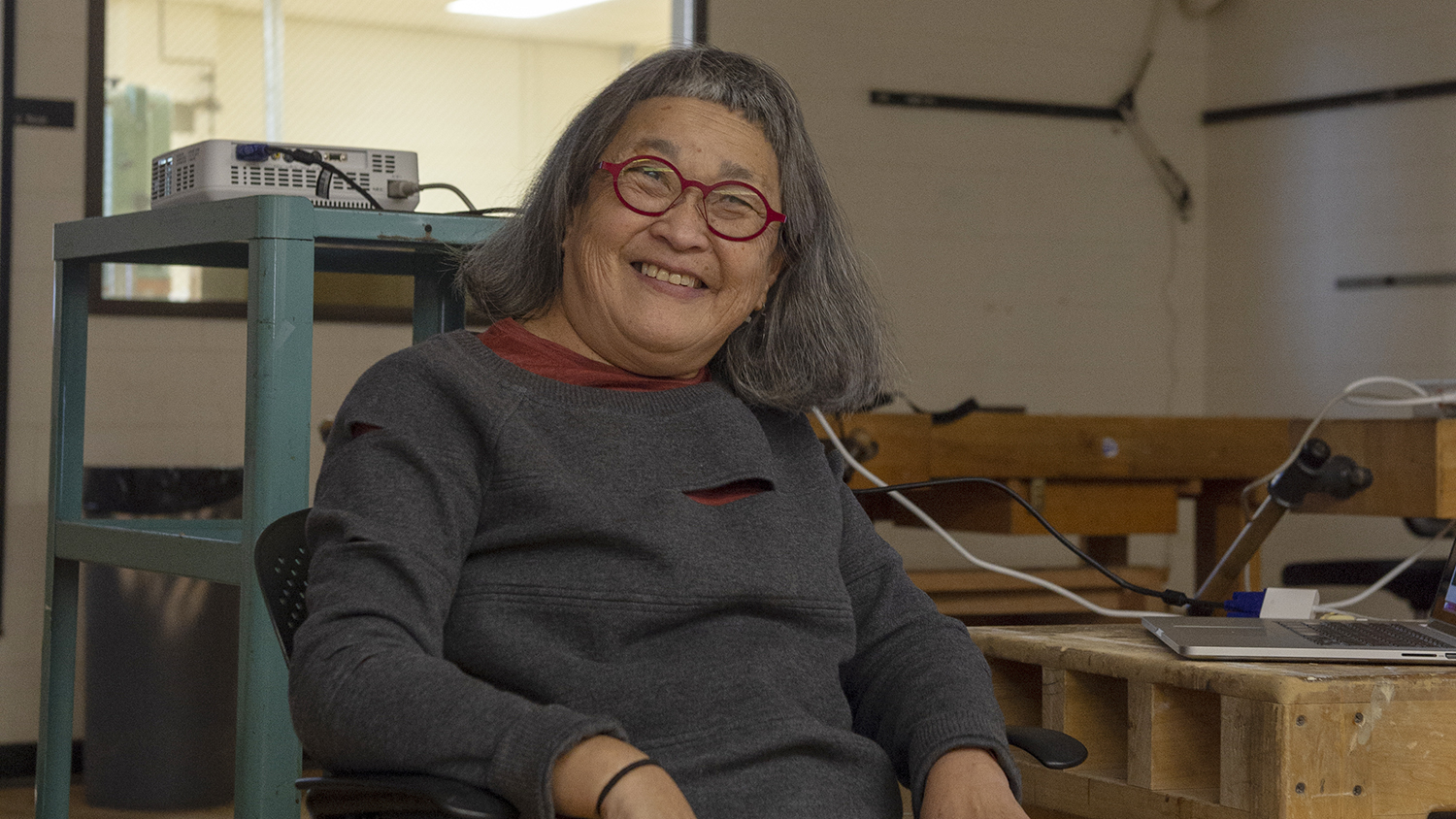 As one of the first women to break into the field of studio furniture, trailblazing female artist Wendy Maruyama '80 MFA (Furniture Design) combines education and ethics on subjects ranging from Japanese-American history to the endangerment of elephants. Her work has been exhibited internationally, with shows and permanent collections in New York City, San Francisco, Tokyo, Seoul and London.
Recognized as the College of Art and Design's Distinguished Alumna in 2018, Maruyama has built a renowned career as an influential female artist and educator. 
Inspired by the memory of her childhood growing up as a Japanese-American, she designed "The Tag Project" — a recreation of each of the 120,000 tags that were issued to every Japanese-American man, woman and child in 1942 when they were put into internment camps during World War II.
Another work, "The wildLIFE Project," focuses on the endangerment of elephants. After a trip to Kenya, where Maruyama met with wildlife advocates to investigate the dangers of poaching, she created the exhibit to memorialize the animal, which features elephant heads crafted from thin wood panels and string and range from 8 to 12 feet in height.  
In December 2019, Maruyama was featured in an episode of Craft in America — the Peabody Award-winning documentary series — that highlights how artists challenge accepted norms of gender, race, culture and place.
Photo by RIT Photo Services
---