Student makes difference in community with design, compassion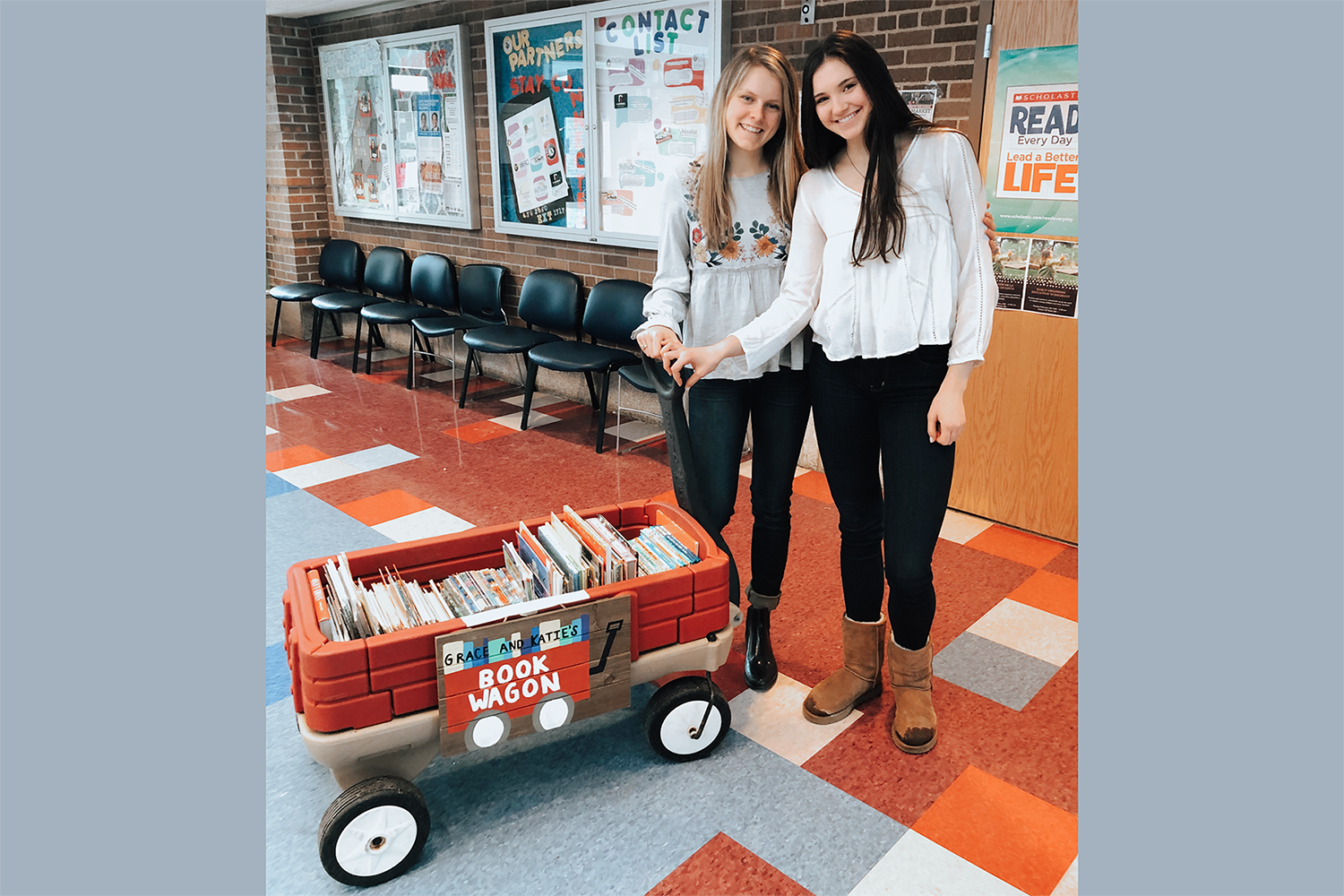 In high school, Katie Hobler '22 (New Media Design) witnessed first-hand the effect of poverty on children's education. 
She spent four years volunteering at Cameron Community Ministries, where she was an after-school tutor for elementary students from low-income households. It motivated Hobler to use compassion and creative design to make a difference in the community.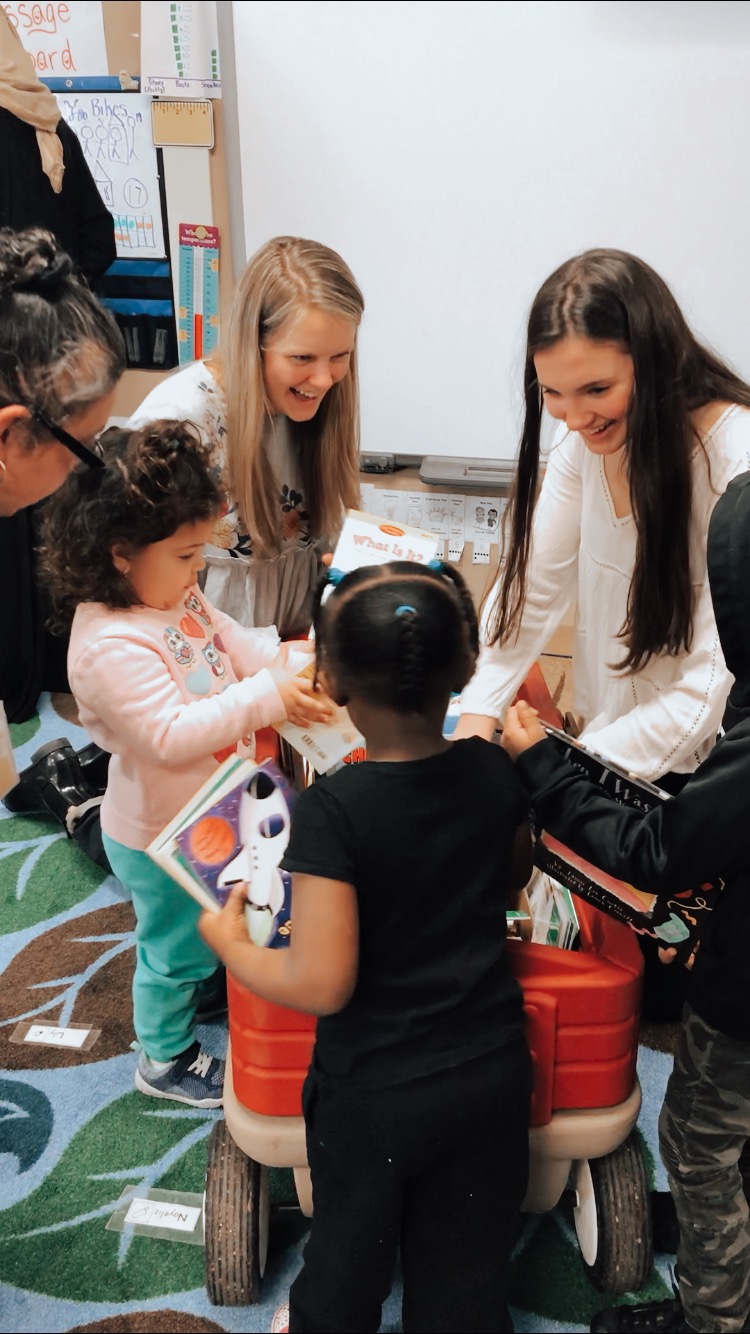 For her high school capstone project at Our Lady of Mercy, she started a book drive with friend Grace Fjermedal to provide young Rochester City School District students with additional literacy resources.
"I will never forget seeing the excitement these kids had receiving what would be for many their first and only age-appropriate book at home," Hobler said. 
The experience compelled Hobler to continue similar work when she enrolled in RIT's New Media Design program. She completed a project, "Unfair Education," based on the education gap, designing an infographic and animated video that communicate the disadvantages faced by low socioeconomic students. 
When COVID-19 hit in 2020, Hobler again took action to address the issue. Her and Fjermedal resurrected their high-school book drive to help combat the impact of school, library and after-school program closures. They secured community partners, including the Rochester Education Foundation, to collect book donations and deliver 5,000 books to area kids in need. 
"We wanted to help, and knew one of the best ways to improve the reading achievement of kids is to increase their access to print," Hobler said.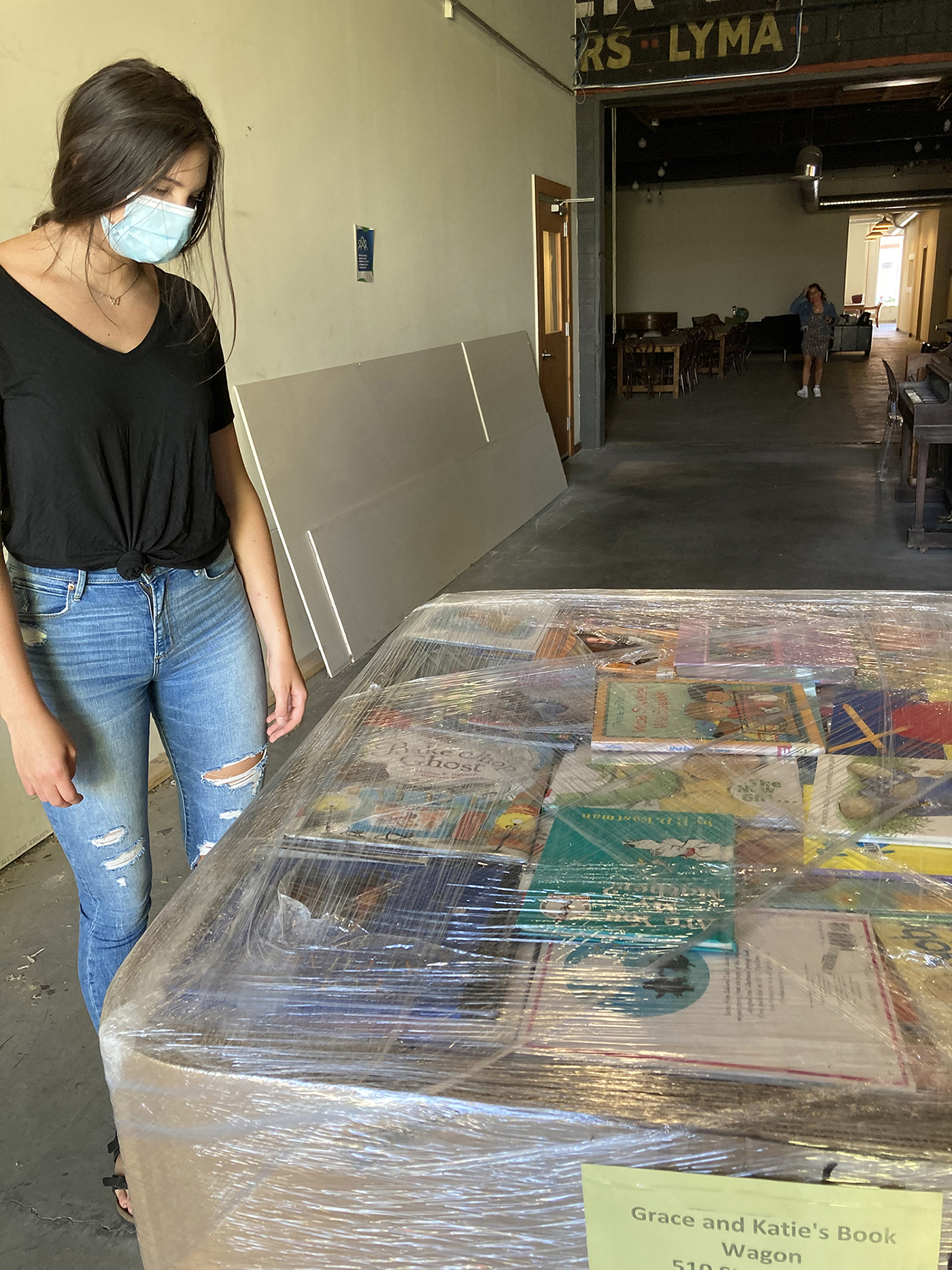 While the pandemic limited the direct contact Hobler had with kids, families, teachers and community members, she brightly recalls the students' appreciation from the first book drive. Those types of reactions fueled the continuation of her difference-making work.
"That face-to-face connection reminds me that statistics on poverty and the education gap represent real people and real lives," Hobler said. "Grace and I could not have done it without the support of countless families, individuals and companies who donated their cherished childhood books to new loving homes in need. It really highlighted the quote from Van Gogh, 'Great things are done by a series of small things brought together.'"
Hobler organized the second iteration of the book drive while juggling responsibilities as a standout RIT student-athlete. A star outside hitter on the women's volleyball team, Hobler is a first-team All-Liberty League performer and a two-time Liberty League All-Academic Team selection. 
On the academic side, Hobler said the New Media Design program has met and exceeded her high expectations. 
"New Media Design has been everything I hoped for and more," she said. "I've developed such a wide range of skills through the program, from animation, code and product design to visual design skills that always impress employers."
Above: An animation Hobler designed for her "Unfair Education" project
Her experience in the program was only enhanced when she earned an opportunity to co-op at Adobe last summer. Hobler spent 12 weeks on co-op as a user experience designer on the software giant's Creative Cloud team. 
She focused on improving the user experience of Adobe's quick actions on the Creative Cloud mobile app. Hobler designed wireframes, final screens and workflows, performed user research and prototyped before presenting the final project — which Hobler said is on track to be developed and released to the Creative Cloud app. 
Hobler was notified about the co-op by a New Media Design graduate, underscoring the program's robust community that extends to the alumni network. That, coupled with a unique blend of design and technology, originally attracted Hobler to the program — a decision that has since been validated.
"One thing that made RIT stand out among the other design schools I looked at was the sense of community it creates among its students," said Hobler, whose parents are RIT alumni. "There is a New Media Club which I am a part of that pairs underclassmen and upperclassmen together in mentor groups and hosts fun activities every other week with students.
"I looked at schools all across the country and couldn't find a design program that compared."
Topics